Find an organization that works with service animals.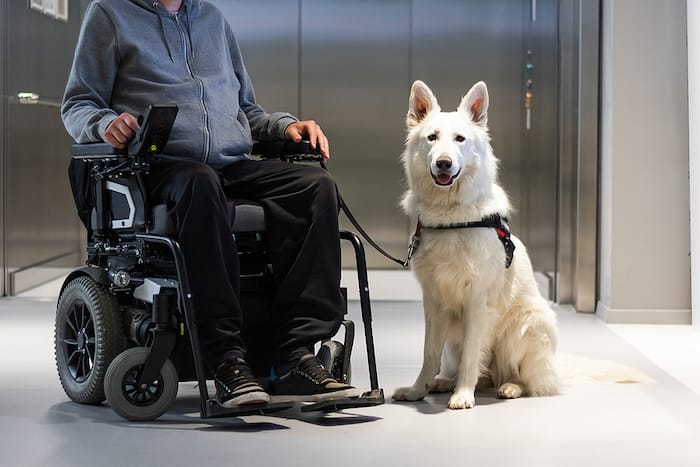 What is the Process of Training a Service Animal?
The process of training a service animal is one that can take place over years and even decades. It is not an easy task. There are many different aspects to the training, including attentiveness and basic obedience.
When a person with a disability is unable to use public transportation, the most difficult aspect of living and traveling independently can be the inability to complete daily tasks in their home or public places. One such task would be preparing food, going shopping, and performing other activities required by everyday life.
Many people who are disabled are not able to do these everyday tasks independently. This can become especially hard when they need assistance with preparing food, shopping, or other basic daily living needs. Some disabilities such as vision, hearing, or mobility also make it challenging to perform these activities without the help of a service animal.
These tasks can be very time-consuming and, in some cases, necessitate a trip outside of the home to someplace where one can shop or prepare food. This can prove so difficult for some people with disabilities that they give up on completing daily tasks such as preparing meals because they feel they will not be able to accomplish these tasks independently. They instead opt to pay someone else to do this for them.
Although this can be a valid option for some people with disabilities, it can also be an expensive and cumbersome one. Often the cost of having someone prepare meals based on the disability of their individual not only costs more but also is a burden that is not needed.
On the other hand, if the person with a disability who needs assistance is able to overcome all the challenges of preparing meals to suit their own needs, it may still be cost-effective for them in the long run.
However, what many people with disabilities do not know is that a trained service animal can assist them. A service animal is a handy tool and can provide any individual with a disability the ability to prepare their meals, shop, and travel independently without the need to pay someone else to do it for them. This can be a huge money saver for those people who have limited funds at their disposal and still need the ability to accomplish basic tasks in everyday life.
So what exactly is the process to train a service animal?
The process of training a service animal starts with the right type of dog. This has already been determined by several tests done prior to acquiring a particular dog. The tests can include such things as being able to pass exams that estimate and compare a person's everyday tasks with those of their dog, as well as being able to comply with the rules and regulations in place for service animals.
The specific tasks a dog will be trained to perform are based on the disability of the person who will be receiving use of the service animal. The length and extent of training a dog are also determined by how long and how often it will have to perform the tasks.
The most basic training that any service dog must learn is to obey commands, especially those relevant to the tasks they have been trained to perform. For example, if a person is unable to hear or speak, they might not be able to tell their dog to get items for them in the store, and thus the dog would need to know those commands. However, if a person has been predetermined in a particular area of work, such as mobility, then the tasks related to that area will be taught.
Training for service dogs typically involves about 10 weeks at a special training facility. This training is performed by professionals who have been certified by predetermined standards to train and maintain the quality of service animals. Special centers are set up to provide the resources and the proper atmosphere for service dogs to be trained.
Based on standards set forth for each country, dogs must learn social skills that allow them to interact with people and other animals safely. They must also learn basic obedience such as "come" to maintain the control necessary for public areas such as stores or restaurants.
The training for service dogs also requires the handler to have patience, time, and lots of money. A job such as finding a dog trainer or a clicker-based trainer is required to train this type of dog.
The handler must first pass a certain level of training before being allowed to take ownership of the service animal. This typically involves taking a test that measures various qualities and skills in which they must demonstrate their relationship with the animal.
The process of acquiring a service dog can be challenging and very time-consuming. However, when there is no other alternative, it is often necessary.
With the right type of dog, in the right amount of time, and with the proper dedication on the part of a handler, a service animal can be trained and used to fulfill everyday needs such as preparing meals, attending classes, and shopping or they can also perform other duties that can benefit others besides their handler.