Since 1946, the Guide Dog Foundation for the Blind has proudly been providing guide and service dogs to those who are blind, have low vision, or other disabilities. Guide Dog Foundation's mission is to improve the quality of life for people who are blind, have low vision, or have other special needs. The Guide Dog Foundation has its training campus in Smithtown, NY on the original property that it was founded on, which is about 40 miles east of New York City.
They take great pride in providing a community where applicants can feel welcomed, included, and supported in their pursuit of greater independence. Guide Dog Foundation's team of dedicated professionals strives to provide the highest level of care and training to ensure that each guide dog is the perfect match for the individual.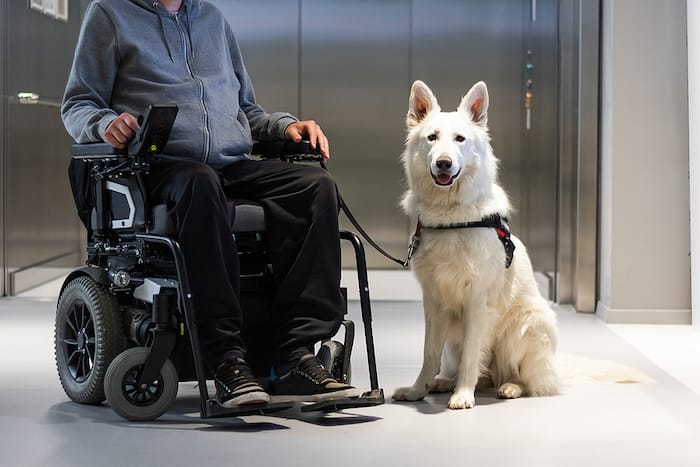 Their commitment to those who are blind or have low vision extends beyond the placement of guide dogs – they provide ongoing training and support for our clients, and strive to ensure that every guide dog is well taken care of.
At the Guide Dog Foundation, they are dedicated to ensuring that those who are most in need have access to the help they need to gain greater independence. They are proud to provide a vital service and make a difference in the lives of those we serve.
Their impressive campus consists of an obstacle course, a Japanese garden for students' to enjoy, a puppy nursery, offices, and a state-of-the-art kennel and puppy nursery. The Guide Dog Foundation provides guide dogs free of charge to blind people who seek improved mobility and independence. The Guide Dog Foundation also offers dedicated education vehicles to help society's understanding of vision, visual impairment, blindness, and disability rights.